Southeast Asia E-commerce Business Intelligence
January 12, 2018
LAZADA BECOMES ONLINE RESELLER OF APPLE PRODUCTS
​
Alibaba-owned online retailer Lazada Vietnam has become an authorized distributor of all genuine Apple products in Vietnam since January 5.
​
Its e-commerce platform Lazada.vn has offered a wide range of Apple products and other accessories. Local consumers can have access to the website to purchase products online.
​
Alexandre Dardy, chief executive officer of Lazada Vietnam, said the event has shown Lazada's pioneering role in the e-commerce sector. This has also realized one of its commitments, facilitating local consumers to purchase genuine products, and access customer services from worldwide prestigious brands. [Read more]
March 2017 - Present
Creation of an European Procurement Share Service Center for 1000 Points of Sales of a big Car repair Network.
France & Belgium
​
April 2017 - Present
Design the 5 years IT orientations which will support a agricultural company's international strategy.
France
​
July 2016​
Strategic review for the financial SSC of an agricultural company.
​
April 2016 - Present
Strategic plan and new Information Systems outlines for the Tunisian postal operator.
Tunisia
​
April 2016
Analysis of the market and its players for the Vietnamese mobile business.
VIMO TO PROVIDE WECHAT PAYMENT AT AIRPORT DUTY FREE SHOPS IN VIETNAM
​
Vietnam-based mobile payment platform VIMO has entered into a partnership with Southern Airport Services Join Stock Company (SASCO) to accept WeChat Pay from Chinese shoppers at various airports in the country.
​
The service will first be deployed duty free stores of Ho Chi Minh City's (HCM) international airport, before expanding to other airport stores of SASCO across the country.
​
Starting January 2nd 2018, Chinese tourists coming to and from HCM city international airport in Vietnam will be able to use the WeChat mobile application to scan a QR-code generated by cashier upon checkout at SASCO's duty free shops to make payment without the need for cash or credit cards. [Read more]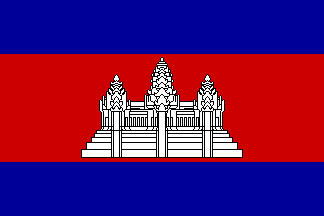 DIGITAL SIGNATURES TO SPEED UP TRANSITION TO ONLINE ECONOMY
​
Digital signatures will soon be a standard element of doing business in Cambodia, with the government recently releasing a sub-decree on this handy online tool aimed at facilitating financial transactions and other operations commonly carried on the internet.
​
The General Department of ICT (GDICT) at the Ministry of Posts and Telecommunications will be the body in charge of managing, issuing and monitoring certificates for digital signatures in the kingdom, according to the sub-decree. The body will create and curate a list of digital certificates in Cambodia containing key information about the holder of each signature. [Read more]
SIAM COMMERCIAL BANK TO PROVIDE QR PAYMENT AT SHELL OUTLETS
​
Shell Company of Thailand is furthering the government's national e-payment strategy by joining hands with Siam Commercial Bank (SCB) to provide cashless payment services at its petrol stations, convenience stores and coffee shops. Thailand is the third country where Shell is offering this payment service, following Britain and the Netherlands.
​
Ornuthai Na Chiangmai, Shell's executive director of retail business, said digital payment is not only more convenient for consumers but also supports the government's move toward a cashless society as part of the Thailand 4.0 initiative. [Read more]
MCDONALD'S TO START ACCEPTING CASHLESS PAYMENTS WITH PAYMAYA
​
McDonald's customers in the Philippines can expect a more convenient way to pay for their McDonald's favorites as the quick-service restaurant chain starts to roll out over-the-counter Mastercard and Visa card transactions in select branches through a collaboration with PayMaya Philippines.
​
To make things more convenient for McDonald's customers, the company will also soon be accepting PayMaya QR payments in its stores. This means customers only have to open the PayMaya app, scan the QR code displayed at the cashier area inside participating stores, and make quick and convenient payments using only their smartphones. [Read more]
MOL LAUNCHES MOBILE WALLET APP ONE2PAY
​
MOL AccessPortal Sdn Bhd has launched its mobile wallet app called 'One2pay' and aims to expand One2pay acceptance touchpoints to more than 6,000 within a year.
One of the key convenience factors of One2pay is barcode/QR code payment. Merchants only need to scan the One2pay user's unique barcode/QR code for payment. With One2Pay, users can send cash easily and quickly to family and friends. They can top up their telco accounts, pay utility bills, buy game PINs and more. Users can also securely cash out their One2Pay wallets into their bank accounts.
"We created One2pay because we see great synergy between our businesses and mobile wallet. Our existing retail ecosystem within the Berjaya group offers a great platform and testbed for mobile payment innovation. It is through that synergy we aim to enhance the value propositions of One2pay and craft our differentiation in the marketplace," said MOL Global majority shareholder Tan Sri Vincent Tan. [Read more]
GOVERNMENT STILL DRAFTING TAX REGULATION FOR E-COMMERCE BUSINESSES
​
Indonesian government has not completed drafting a regulation on how to properly tax the e-commerce industry. This is despite the fact that e-commerce businesses are showing signs of rapid growth in Indonesia. Such regulation should have been finalized by the end of last year as repetitively disclosed by officials.
It is not known whether the Finance Ministry, which oversees taxation, will soon complete drafting the e-commerce rule. But, Arif Yanuar, director of tax regulation at the ministry, said that the Ministry's fiscal policy agency (BKF) would submit the 'large outline' of the would-be regulation to Finance Minister Sri Mulyani Indrawati for review this week.
Arif said the finance minister is yet to decide whether the government, based on the upcoming tax regulation, would collect taxes from domestic e-commerce transactions only, or whether such taxes would have to be collected from cross-border transactions. [Read more]
SINGAPORE PAYMENT APP SPHEREPAY INTRODUCES ADVANCED CREDIT OPTION FOR SHOPPERS
​
Local mobile payment app SpherePay introduced a new credit function allowing users to make purchases in advance of payment. Calling it Advanced Credit, SpherePay aims to further enhance its mobile payment app user experience by being the first and only mobile payment app to offer a "micro-loan" concept to its users.
​
SpherePay is the only mobile payment app in Singapore that offers this Advanced Credit function that uses QR Code to enable payment at merchant. Any users 18 years old and above are eligible to sign up and apply for this. In addition, users can use this Advanced Credit to make purchases at any of SpherePay's merchants and repay back within 30 - 45 days. This will be very ideal for those who do not have credit cards or simply can't wait for 'pay day' to make their purchases. [Read more]