Southeast Asia E-commerce Business Intelligence
December 24, 2017
THE FIRST COMMON POINT RELATED CARD TO BE ISSUED IN VIETNAM
​
Vietnam Post and Telecommunications Group (VNPT), Vietinbank, and JCB International Co. Ltd. (JCBI) have announced the launch of the Vietinbank-VNPT-JCB Co-branded card (Vpoint Card) in Vietnam.
The Vpoint Card is the first point card in the market which allows millions of consumers to earn points by spending at any merchant in the Vpoint network. As a result of the comprehensive co-operation among VNPT, Vietinbank and JCB, Vpoint Card can also be used at JCB's nation-wide merchant network in Vietnam as well as JCB's international merchant network with around 30 million locations globally.
​
The card works not only as an international credit card but also as a Vpoint membership card at the same time. All the cardmembers can enjoy JCB privileges such as JCB Plaza & JCB Plaza Lounge, staffed service counters for JCB cardmembers located around the world. [Read more in EN]
March 2017 - Present
Creation of an European Procurement Share Service Center for 1000 Points of Sales of a big Car repair Network.
France & Belgium
​
April 2017 - Present
Design the 5 years IT orientations which will support a agricultural company's international strategy.
France
​
July 2016​
Strategic review for the financial SSC of an agricultural company.
​
April 2016 - Present
Strategic plan and new Information Systems outlines for the Tunisian postal operator.
Tunisia
​
April 2016
Analysis of the market and its players for the Vietnamese mobile business.
THAIS KEEN ON QR CODE PAYMENT USE
​
About 25% of Thai population are aware of QR code as a payment method, which is the highest in Southeast Asia , and almost half would like to use it on a regular basis, according to the Visa Consumer Payment Attitudes Study 2017,
Visa is working with five issuers to make QR code payments available for Visa credit cardholders early next year. The company recently obtained a domestic network licence from the Bank of Thailand, allowing the company to fully participate in Thailand's domestic debit market and enabling consumers the options to use their Visa debit cards for standardised QR code payments.
​
Suripong Tantiyanon, country manager of Visa Thailand, said: "The introduction of standardised QR code payments earlier this year ensures that merchants can accept QR code payments from all providers using the common standard. This is key to succeeding in this fragmented market and thriving in the era of a hyper-connected digital economy." [Read more in EN]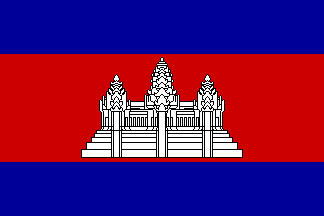 ALIPAY AGREES PARTNERSHIP WITH CAMBODIA'S PIPAY
​
Alipay has signed a deal with Cambodia's PiPay that will allow customers to use their Alipay wallet to pay at PiPay POS payment systems across the country. The Chinese mobile and online payment platform Alipay has inked a deal with its Cambodian counterpart PiPay, as it attempts to capitalise on the growing number of Chinese tourists visiting Cambodia.
​
The deal means that Chinese tourists visiting Cambodia – which numbered almost 830,000 in 2016 alone, according to Cambodia's Ministry of Tourism – will be able to use their Alipay mobile wallets at any one of PiPay's 1,400 point-of-sale systems installed in shops, spas, petrol stations and restaurants across the country.
The scheme – which will see Alipay operating in seven Southeast Asian countries – is initially to be rolled out in Phnom Penh, before being extended to Siem Reap and Sihanoukville "in the near future". [Read more in EN]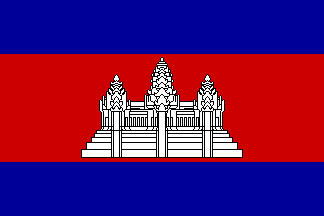 SOUTHEAST ASIA RIDE-HAILING COMPANY GRAB ENTERS CAMBODIA
Grab has made another advance in Southeast Asia with the official launch of its services in Phnom Penh, as the rivalry between the region's ride-hailing players heats up.
People needing a ride in the Cambodian capital will now be able to use JustGrab, the company's fixed fare on-demand service. Beginning today, the Grab app is available to download for Android and iOS devices in the country.
Grab has also partnered with Cambodian digital financial service provider Wing Money to give its drivers in the kingdom – many of whom will be "unbanked" – an account where their earnings can be deposited. This looks similar to Grab's collaboration with Wave Money in Myanmar, which allows drivers to cash out their earnings and passengers to pay for rides using a mobile wallet.
GrabPay is available in Cambodia, allowing customers there to pay for their rides using their credit or debit card. [Read more in EN]
OPPO PARTNERS WITH GCASH ON DIGITAL PAYMENT
​
OPPO, Philippines' top 2 international smartphone brand, announced the partnership with GCash, the country's leading mobile wallet service. The company said that it was the first mobile brand in the country to embrace the scan-to-pay feature of GCash.
​
Through the partnership, consumers can use their smartphones to purchase any OPPO product at selected concept stores nationwide. Eason de Guzman, OPPO Philippines' public relations manager, said the move would not only facilitate payment transactions but also proves the "growing digitization of financial services in the Philippines." [Read more in EN]
UNIONPAY ACCELERATES ONLINE ACCEPTANCE IN MALAYSIA THROUGH PARTNERSHIP WITH IPAY88
​
UnionPay International announces partnership with iPay88, Malaysia's largest online payment gateway provider to expand its online acceptance.
​
Currently, over 50 Malaysian e-commerce websites are already enabled with UnionPay acceptance. Progressively, consumers will be able to enjoy secure and seamless payment experiences with UnionPay Cards at over 70% of Malaysia's e-commerce websites.
​
"As smart phone penetration and e-commerce industry in Malaysia continue to grow, UnionPay is committed to providing greater ease of online transactions for both merchants and consumers alike. This partnership with iPay88 allows us to leverage on their strong footprint in local online acquiring payment solutions to enable ease of e-payments for UnionPay Cardholders." said Mr Wenhui Yang, General Manager of Southeast Asia, UnionPay International. [Read more in EN]
INDONESIA'S GO-JEK ACQUIRES THREE FINTECH FIRMS
​
Ride-hailing company Go-Jek, one of Indonesia's fastest growing startups, has acquired three local FinTech firms in the aim of bolstering its position in the country's digital payments market.
​
Go-Jek launched its epayment platform GoPay this year in the aim of capitalising on the Indonesian ecommerce market. In the aim of further expanding within the industry, Go-Jek has acquired Kartuku (a leading offline payments processing company in Indonesia); Midtrans (Indonesia's main online payment platform); and Mapan (a community-based saving and lending network).
​
The total value of the deal remains undisclosed, however, according to Tech In Asia, the three companies process around $5bn of credit transactions, debit transactions and digital payments annually. [Read more in EN]
EZBUY ENDS SERVICES WITH TAOBAO
​
Local e-commerce site ezbuy has stopped offering its Buy-For-Me services with Chinese e-commerce giant Taobao temporarily. The Singapore firm confirmed that for more than a month, it has found it difficult to deliver the Taobao orders which clients here had placed over its platform.
​
Shoppers here who had used ezbuy's services will either have to shop directly on Taobao, find a new agent to shop on Taobao or switch to the other retailers with whom ezbuy still has dealings.
​
The company was involved in a war of words with Taobao's parent, the Alibaba group, after it accused the Chinese giant of bullying a small player. Taobao retorted by labelling ezbuy's act of creating accounts to buy items from Taobao and reselling them "scalping". [Read more in EN]