Southeast Asia E-commerce Business Intelligence
November 17, 2017
SOUTHEAST ASIA'S ECOMMERCE LEADER LAZADA SMASHES SALES RECORD
​
Southeast Asia's leading eCommerce company, Lazada, had kicked-off its month-long Online Revolution campaign with a new sales record on 11.11. The Single's Day event generated USD 123 million of Gross Merchandise Value (GMV), representing a 171% year-over-year growth.
​
Shoppers in Singapore, Malaysia, Thailand, Indonesia, the Philippines and Vietnam ordered 6.5 million items, an explosive growth of 191% over last year. They snapped up popular items from a wide range of categories such as mobile phones, diapers and women's fashion. Over 70% of orders were placed from mobile devices, emphasising that the combination of meteoric smartphone adoption and a fast-growing middle-class is driving the Online Revolution. [Read more]
March 2017 - Present
Creation of an European Procurement Share Service Center for 1000 Points of Sales of a big Car repair Network.
France & Belgium
​
April 2017 - Present
Design the 5 years IT orientations which will support a agricultural company's international strategy.
France
​
July 2016​
Strategic review for the financial SSC of an agricultural company.
​
April 2016 - Present
Strategic plan and new Information Systems outlines for the Tunisian postal operator.
Tunisia
​
April 2016
Analysis of the market and its players for the Vietnamese mobile business.
SINGAPORE, THAILAND WEIGH E-PAYMENT ALLIANCE IN DIGITAL PUSH
​
Singapore's electronic payment push will go beyond its borders, as the Monetary Authority of Singapore (MAS) and financial institutions here agree to a tie-up with their counterparts overseas.
​
The MAS announced on Tuesday (Nov 13) that Singapore's PayNow system would soon be linked to PromptPay, Thailand's equivalent. This means that someone in Singapore may send money to another person in Thailand, and vice versa, by using just their contact numbers, at any time of the day. [Read more]
CHINESE E-COMMERCE FIRM JD.COM POURS $44 MILLION IN TIKI.VN
​
Tiki.vn has received an investment capital worth $44 million (VND1 trillion) from JD.com to serve its plans to expand its operations.
​
The investment capital may be used to invest in training human resources and optimise the transport process to and from its warehouses as well as to invest in a study on promoting the Tikinow service, which is Tiki's fastest click-to-delivery service.
​
The added capital will help Tiki to consolidate its financial capacity to continue to compete with existing competitors as Shoppee Vietnam and Alibaba Vietnam. Building on strong financial potential, both rivals have launched attractive promotion programmes in collaboration with free delivery for customers, aiming to safeguard their market share from newcomers planning to join the e-commerce sector. [Read more]
ALIPAY ENTERS VIETNAM THROUGH PARTNERSHIP WITH NAPAS
​
Ant Financial, Alibaba's financial services arm, has entered into a memorandum of understanding with the National Payment Corporation of Vietnam (NAPAS) that will enable Chinese tourists to use Alipay when travelling across Vietnam.
Under the agreement, Chinese travellers will be able to use Alipay throughout Vietnam via NAPAS member banks and its intermediary payment service networks. Meanwhile, those who hold cards issued by NAPAS' bank members in Vietnam may be able to use Alipay to make purchases across Alibaba Group's ecommerce websites, including AliExpress and Taobao.
​
"The collaboration with Alipay is part of our strategy to expand international cooperation and to explore new payment solutions, allowing for a better connection between the banks, the merchants/service providers and the consumers," said Nguyen Tu Anh, chairwoman at NAPAS. [Read more]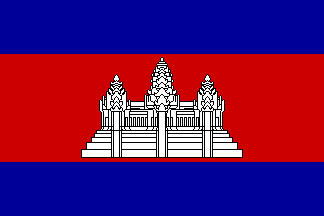 CAMBODIA, CHINA SIGN MOU ON E-COMMERCE
​
Cambodia and China signed a Memorandum of Understanding (MoU) to support the development of the Kingdom's e-commerce business operations.
​
The deal was inked in the capital between Kem Sithan, secretary of state of the Ministry of Commerce of Cambodia and Wang Bingnan, Chinese vice minister of commerce.
​
Under the MoU, Wang said that China and Cambodia will step up e-commerce cooperation in areas such as policy communication, capacity building, personnel training and joint research, especially under China's strategic One Belt, One Road initiative. [Read more]
MAX'S GROUP PARTNERS WITH GCASH ON E-PAYMENT VIA QR CODES
​
Max's Group, Inc. (MGI), the largest casual dining company in the Philippines, has partnered with GCash, the pioneer in electronic payments using QR codes, to help jumpstart the country's move into a cashless ecosystem.
​
The GCash scan to pay feature will be available in at least 50 stores across MGI's network by the end of November, with more stores slated to rollout the service in 2018. Through the scan to pay feature of the GCash App, customers can use their GCash account to pay for goods and services by simply scanning QR codes displayed by merchants and establishments. [Read more]
PAYMENTS NETWORK MALAYSIA CHOOSES ACI WORLDWIDE FOR COUNTRY'S REAL-TIME RETAIL PAYMENTS PLATFORM
​
ACI Worldwide, a leading global provider of real-time electronic payment and banking solutions, announced that Payments Network Malaysia (PayNet), the national financial market infrastructure provider, will build Malaysia's Real-time Retail Payments Platform (RPP) using ACI's UP Immediate Payments solution.
RPP is PayNet's strategic initiative to modernize Malaysia's retail payments infrastructure, drive innovation in electronics payments and bring the benefits of immediate payments to all participants in the payments ecosystem, including banks, payment institutions, businesses, consumers and the government.
In 2017, PayNet will build the Core RPP infrastructure, while 2018 will see the launch of Instant Credits, Request-to-Pay for e-commerce and person-to-person Payments with Proxy Address Resolution. [Read more]
FITBIT LAUNCHES CONTACTLESS PAYMENT IN SINGAPORE
​
Fitness wearable brand Fitbit has launched its own contactless payment option, called Fitbit Pay, in Singapore. Partnering with local banks, it becomes the latest player in the saturated and fragmented e-payment market here.
​
United Overseas Bank (UOB) card members are the first to be able to use this payment scheme. Since last Thursday, they could add their UOB credit or debit card details to the wallet section of the Fitbit app and make payments through the new Fitbit Ionic smartwatch.
​
Fitbit has also tied up with OCBC Bank, and the bank's credit or debit card holders will similarly be able to add their card details to the app and pay with their Ionic smartwatches next month. [Read more]