Southeast Asia E-commerce Business Intelligence
August 09, 2017
SHOPEE REPORTS ROBUST GROWTH 1 YEAR AFTER ENTERING VIETNAM
​
Shopee Vietnam, an e-commerce platform that provides a wide range of products, has garnered over four million listings and five million downloads since launching in Vietnam a year a go.
​
Regionally, it has achieved an annualised gross merchandise volume of over US$3 billion with more than 40 million downloads, Pine Kyaw, managing director of its Vietnam operations, said.
​
Vietnam is third important market behind Indonesia and Taiwan among Shopee's seven markets, the others being Singapore, Malaysia, Thailand, and the Philippines. The plan in this country is to focus on three key areas -- equipping sellers better, catering to a broader buyer segment and investing in its employees - Kyaw said. [Read more]
March 2017 - Present
Creation of an European Procurement Share Service Center for 1000 Points of Sales of a big Car repair Network.
France & Belgium
​
April 2017 - Present
Design the 5 years IT orientations which will support a agricultural company's international strategy.
France
​
July 2016​
Strategic review for the financial SSC of an agricultural company.
​
April 2016 - Present
Strategic plan and new Information Systems outlines for the Tunisian postal operator.
Tunisia
​
April 2016
Analysis of the market and its players for the Vietnamese mobile business.
VIETNAM E-COMMERCE SENDO COLLABORATES WITH GOOGLE ON ONLINE ADVERTISING SERVICE
​
E-commerce platform Sendo.vn has announced it is collaborating with Google to digitise and offer automatic online advertising service Shop Ads to 120,000 merchants on its marketplace.
​
"At Sendo.vn, we are committed to helping SMBs and consumers take advantage of the opportunities online. Vietnamese consumers, in turn, can access a wide range of products and choices in over 25 categories, supplied by 120,000 merchants. Therefore, this cooperation between Sendo.vn and Google is not only a crucial development strategy by Sendo.vn for its shops, but will also contribute to Việt Name's e-commerce development," Tran Hai Linh, CEO of Sendo.vn, said.
​
"We are happy to work with Sendo.vn to help SMBs in Việt Nam grow and take advantage of the opportunities online," Matthew Heller, head of Google Channel Partnerships, Southeast Asia, said. [Read more]
CHAT APP LINE IS LAUNCHING A TAXI-BOOKING SERVICE IN THAILAND
​
Japanese tech startup and messaging app maker Line announced on August 1 that it is rolling out a taxi-booking service in Thailand's capital of Bangkok. According to a news report in TechCrunch, the licensed service is slated to roll out before the end of 2017.
Line has been offering taxis in Japan for two years, and the new service is part of the company's move to expand its on-demand services platform dubbed "Line Man." Line Man includes food delivery, a messenger chat app, postal services, mobile payments, music and video streaming, as well of a host of other offerings. It's messenger platform is the leading chat app in Thailand.
​
Line said its new service was created "in compliance with the Department of Land and Transport's regulations and Thai laws." The service will create another way for Line to branch into new businesses and draw more users to its services. [Read more]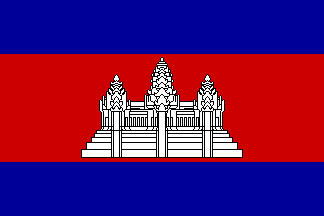 LOCAL MOBILE PAYMENT PLATFORM PI PAY PROVES CASHLESS WORKS IN CAMBODIA
​
Just one month into operation, mobile payment platform Pi Pay has already processed over $1 million in digital transactions, dispelling concerns that Cambodia might not be ready for cashless payments, the company's CEO said.
​
Tomas Pokorny, CEO of Pi Pay Asia, said over 30,000 smartphone users have downloaded the Pi Pay app and the platform has handled more than 100,000 transactions at 150 merchant locations across Phnom Penh.
​
While he added that the application is still in its beta testing stage, with the company collecting feedback from customers and merchants to better serve local consumers, he said the goal was to develop a fully cashless system. [Read more]
GCASH LAUNCHES GOPAY, PHILIPPINES' 1ST MOBILE MONEY QR PAYMENT SYSTEM
​
Globe Telecom's GCash has launched the Philippines' first QR code payment service, which it has named GoPay.
​
The GoPay feature within the GCash mobile money app will allow customers to use their GCash account to pay for goods and services using their smartphones by scanning QR codes displayed by merchants.
​
The service will enable merchants to accept mobile payments using their own GCash wallets, eliminating the need for eftpos machines. GCash said this will make mobile payment acceptance available even to roaming vendors and small neighborhood stores. [Read more]
SHELL MALAYSIA LAUNCHES E-COMMERCE PLATFORM ON LAZADA
​
Shell Malaysia Trading Sdn Bhd has partnered with e-commerce company Lazada Malaysia to launch an online store to sell motor oil products.
​
"We are proud to be the first oil and gas company in Malaysia to have an official presence on a leading e-commerce platform such as Lazada Malaysia," said Shell Lubricants executive director for Southeast Asia & Oceania Troy Chapman.
​
There will also be engine oil service packages available for customers at selected authorised workshops in the Klang Valley and Johor.
"[The service packages] is a pilot project but once we [take some time] to iron out any issues we may have missed, then we hope to launch the package services nationwide in the near future," said Ressel. [Read more]
POS MALAYSIA, TUNISIAN POST SIGN BILATERAL ARRANGEMENT ON E-COMMERCE COLLABORATION
​
Pos Malaysia Bhd and its Tunisian counterpart, La Poste Tunisienne, has signed a bilateral arrangement for collaboration in the e-commerce business.
​
Pos Malaysia chief executive Datuk Mohd Shukrie Mohd Salleh said the arrangement covers cooperation in areas such as developing and enhancing the e-commerce portfolio in terms of exchanging e-commerce parcels and small packets between the two parties at a competitive price.
​
"In addition, this will foster continued regular exchanges between officials for the betterment of the e-commerce products and services," he added in a statement. [Read more]
MEDIACORP, SPH ENTER INTO JOINT VENTURE TO LAUNCH DIGITAL ADVERTISING MARKETPLACE
​
Mediacorp and Singapore Press Holdings (SPH) are teaming up to launch a new digital advertising marketplace in Singapore.
​
The two media companies on August 7 signed a memorandum of understanding to form a joint venture, which will tentatively be named Singapore Media Exchange. Expected to be ready in the first quarter of next year, the joint venture will commit at least two billion display and video impressions a year across a selection of platforms from the two companies.
​
SPH's executive vice president of the digital division Julian Tan said the partnership "brings together the two leading media organisations in Singapore which are committed to innovate and offer true value to advertisers facing unprecedented challenges in this digital age". [Read more]