Southeast Asia E-commerce Business Intelligence
August 02, 2017
FAVE AND ALIPAY TEAMS UP TO HELP RESTAURANTS AND OFFLINE RETAILERS GROW WITH THE MOBILE PAYMENTS INDUSTRY IN SOUTHEAST ASIA
​
Southeast Asia's online-to-offline (O2O) mobile platform Fave is partnering with Ant Financial, the financial affiliate of Alibaba Group, to provide customers in Southeast Asia (SEA) a seamless cross-border payment experience with Alipay, starting with Singapore.
​
Through this partnership with Fave, Alipay users will be able to make payments via the Alipay app at restaurants and offline retailers that are part of the Fave ecosystem and gain special access to offers and rewards.
​
"Currently, millions of users across Southeast Asia use Fave to discover and transact at restaurants and lifestyle retailers. This win-win partnership with Alipay will give our retail partners in Singapore more revenue and more customers," said Joel Neoh, Founder of Fave. [Read more]
March 2017 - Present
Creation of an European Procurement Share Service Center for 1000 Points of Sales of a big Car repair Network.
France & Belgium
​
April 2017 - Present
Design the 5 years IT orientations which will support a agricultural company's international strategy.
France
​
July 2016​
Strategic review for the financial SSC of an agricultural company.
​
April 2016 - Present
Strategic plan and new Information Systems outlines for the Tunisian postal operator.
Tunisia
​
April 2016
Analysis of the market and its players for the Vietnamese mobile business.
VIETNAMESE INCREASINGLY USING MOBILES TO PURCHASE TRAVEL
​
Though only 7 per cent of overall online travel sales were made on mobile phones in Vietnam in 2016, such sales grew rapidly from 2013-2016, at a compound annual growth rate (CAGR) rate of 58.1 per cent, and present the biggest growth opportunity, according to the latest Criteo-commissioned study conducted by Euromonitor International.
​
The research revealed that travel remains an area Vietnamese are devoted to. In 2016, they took 6.9 million outbound trips and 52.8 million domestic trips, while expenditure on leisure and recreation is expected to grow 7.7 per cent CAGR from 2017-2020.
​
Online travel sales have grown 18.3 per cent CAGR in the 2011-2016 period and totaled over $27 million in 2016, but were outpaced by mobile travel sales, which will see double-digit growth of 22.4 per cent CAGR from 2017-2020. [Read more]
THAILAND'S SAHA GROUP SETS SIGHTS ON E-COMMERCE WAVE
​
Thailand's consumer products conglomerate Saha Group, which consists of over 200 companies from foods, household goods and clothes to cosmetics, is now set to expand its e-commerce channels.
​
In June, the group signed an agreement on business tie-ups with Singapore-based online retailer Lazada Group, through which Saha expects its online sales contribution to soar tenfold over the next three years from the current 1%.
​
Pipope Chokwatana, the group's founding family member and advisor to its main production and distribution arm Saha Pathanapibul, said the conglomerate will have "many more partners" to boost the online business. [Read more]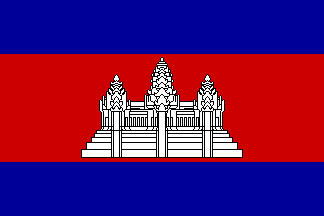 E-CURRENCY MAKES A SPLASH IN CAMBODIA
​
The ASC GROUP has recently launched a new payment method, using the ASEANCOIN e-currency (ASN) in the retail, e-commerce, tourism and import-export sectors all around ASEAN in the future.
​
Aseancoin (ASN) is created by the newest algorithms and technologies, which are used for payment in an easy and convenient way with low transaction costs. By the end of 2017, it is estimated that each Aseancoin price will average $200. If the Aseancoin reaches $600, it will promote efficient transactions and save transfer commission costs to the tune of hundreds of millions of dollars annually in ASEAN.
​
The ASC GROUP uses Aseancoins as a method of payment for the original price ZOOMMART supermarket chain. The aim is to promote information technology into every field of people's life in the Cambodian market in particular and the wider South East Asia market in the near future. [Read more]
PHILIPPINES LAUNCHES CLOUD-BASED ELECTRONIC BUSINESS PERMIT AND LICENSING SYSTEM SOFTWARE FOR LOCAL GOVERNMENT UNITS
​
The Department of Information and Communications Technology (DICT) in the Philippines has launched a cloud-based eBPLS (Electronic Business Permit and Licensing System) software for Local Government Units (LGUs).
The eBPLS software enables LGUs to process application for new and renewal of business permits electronically. It automates the processing of business permit application, assessment, collection and release and report generation.
​
eBPLS is one of three initiatives under the Electronic Governance in Local Government Unit Project, which aims to make the LGUs electronically enabled in order to improve the delivery of public service, promoting transparency in government transactions and increasing public access to government information services. [Read more]
MANCHESTER UNITED PARTNERS MALAYSIA'S ALADDIN GROUP TO LAUNCH A HALAL E-COMMERCE PLATFORM
​
Manchester United Club has formed a global partnership with Malaysia-based Aladdin Group, which operates an e-marketplace focused on premium halal and syariah (Islamic law)-compliant products and services.
​
Called AladdinStreet.com, the online platform will kickstart its services globally this quarter featuring products and services from Malaysia and Singapore - this is the plans for the first phase.
​
A statement on the club's website stated that Aladdin Group would work with Manchester United to generate brand awareness and compelling engagement projects with the club's 659 million global followers, via the club's digital platforms as well as one-to-one fan events and campaigns worldwide. [Read more]
POS MALAYSIA PARTNERS WITH ANCHANTO
​
National postal and courier company Pos Malaysia has partnered Singapore-based e-commerce logistics and selling platform Anchanto to strengthen its e-commerce warehousing facilities. Under the partnership, Pos Malaysia will use Anchanto's warehouse management technology to expand its ability in providing a comprehensive e-fulfilment service.
​
Anchanto's electronic warehouse management system will be integrated with Pos Malaysia's own processes to form an e-commerce fulfilment system. The new platform will enable Pos Malaysia to provide and end-to-end service for its customers including warehousing and last-mile delivery by Pos Laju.
​
Pos Malaysia's online sellers will also be able to use Anchanto's SelluSeller, a one-stop platform that enables merchants and enterprises to sell on various e-marketplaces across Asia. [Read more]
DBS BECOMES FIRST BANK IN SINGAPORE TO INTRODUCE QR CODE PAYMENT FOR TAXIS
​
Those commuting via taxi in Singapore now have the option to pay using their smartphone's QR reader, through an initiative launched by DBS in partnership with ComfortDelGro Taxi.
​
Users of DBS PayLah, the bank's mobile wallet, can now make instant QR code payments in 16,000 ComfortDelGro taxis across the city-state, as the finance giant edges towards its goal of boasting 60,000 QR code payment acceptance points by the end of 2017.
​
Paying taxi fares with DBS PayLah is instant and does not require the use of credit or debit cards; rather customers will be required to scan the QR code on the taxi's cashless payment terminal and the app will automatically process the payment. [Read more]