Southeast Asia E-commerce Business Intelligence
July 27, 2017
July 2016​
Strategic review for the financial SSC of an agricultural company.
​
April 2016
Strategic plan and new Information Systems outlines for the Tunisian postal operator.
​
April 2016
Analysis of the market and its players for the Vietnamese mobile business.
​
November 2015
Creation of an internal headhunting company for a big agricultural company (US$ 6 billions).
​
October 2015
Launch of the weekly ASEAN e-commerce Business Intelligence report. <See more>
AMAZON PREPARES TO ENTER SOUTHEAST ASIA VIA SINGAPORE LAUNCH
​
Amazon is continuing its international expansion push with the launch of its services in Singapore coming imminently. The arrival could happen as soon as this week and it will mark Amazon's entry into Southeast Asia.
​
The launch will see Amazon Prime, Amazon Prime Now fast delivery and Amazon's regular e-commerce services become available to Singapore's population of over five million people. Pricing is unclear at this point. [Read more in EN]
VISA LAUNCHES SOUTHEAST ASIA DATA CENTRE
​
Global payments company Visa has launched two new data centres in Singapore and the United Kingdom. The data centre in Singapore is Visa's first transaction processing centre in Southeast Asia and will serve clients, cardholders and merchants across the region and in Visa's global network.
The move was made in a bid to increase the speed, resilience and geo-diversity of Visa's infrastructure, according to a press statement. It also looks to strengthen the company's ability to deliver more ways to pay in a "hyper-connected global economy".
​
"As home to our Asia Pacific headquarters, Singapore is already a major hub for the Visa business. With our new processing facility in Singapore, we're strengthening our ability to meet rising demand for digital payments, while driving the pace of payment innovation across the Asia Pacific region," Chris Clark, group executive, Asia Pacific, Visa, said. [Read more in EN]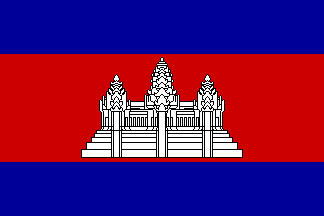 CENTRAL BANK PUSHES ELECTRONIC PAYMENT OPTIONS
​
The National Bank of Cambodia is pushing financial institutions to continue developing mobile banking, internet banking and other instruments to promote the use of electronic payments, such as the FAST system.
​
NBC governor Chea Chanto said modernised payment systems are needed to make transactions more secure, quick and cost efficient, as well as to help develop the economy and provide convenience to the public. He said the recent launch of the FAST payment system was a success, so the bank plans to unveil its Cambodian Shared Switch (CSS) programme later this year.
​
This will integrate all ATMs and point of sale machines from different commercial banks and microfinance institutes, allowing customers to withdraw cash and make payments via all banks across the country. [Read more in EN]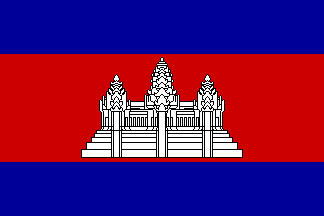 ABA BANK INTRODUCES PAYWAY SERVICE TO BOOST ONLINE BUSINESSES IN CAMBODIA
​
ABA Bank, the member of the National Bank of Canada Group, officially launches its own online payment gateway for merchants, PayWay.
​
Being perfectly tailored to the local business needs, PayWay provides a secure, convenient and easy-to-integrate solution that helps entrepreneurs sell their products or services online and accept payments instantly.
​
Currently, PayWay enables Cambodian businesses to accept payments from MasterCard or Visa directly into their bank account. In the nearest future, more payment options will be introduced to the platform. [Read more in EN]
ALIBABA IN TALKS TO PICK UP STAKE IN INDONESIA'S ECOMMERCE MAJOR PT TOKOPEDIA
​
China's e-commerce giant Alibaba Group Holding Ltd is in talks to make a significant investment in one of Indonesia's largest online retailers, PT Tokopedia.
​
The Chinese firm is learnt to be in discussions with Tokopedia to lead a funding round that could be worth up to $500 million. Existing investors SoftBank Group Corp and Sequoia Capital are also going to participate in the latest round.
​
Alibaba appears to have edged out its largest rival JD.com that was also in discussions to invest hundreds of millions of dollars in the Indonesian firm. [Read more in EN]
ANT FINANCIAL AND CIMB TO LAUNCH E-WALLET IN MALAYSIA
​
Ant Financial, a unit of China's e-commerce provider Alibaba Group Holding will partner Touch 'n Go, a unit of Malaysian leader CIMB Group Holdings to offer mobile payment solutions, as more local businesses adopt cash-free transactions.
​
Both companies signed definitive agreements on Monday to form a joint venture that will roll out mobile payment solutions modeled after Ant Financial-owned Alipay. The companies said the venture will be launched "as soon as possible."
​
Touch 'n Go operates a contactless card of the same name in Malaysia for payment at toll roads, for public transport and parking. By adopting Alipay-enabled technology, Touch 'n Go's 10 million active card users could have access to more services on their smartphones, including e-commerce. [Read more in EN]
SINGAPORE'S GRAB DRAWS $2.5 BILLION TO BOLSTER RIDE-HAILING, PAYMENTS SERVICES
​
Grab, Southeast Asia's largest ride-hailing company reveals that it will receive $2.5 billion in what will be the largest single financing round ever in Southeast Asia. Of that amount, up to $2 billion will come from Japan's SoftBank Group and Chinese ride-sharing giant Didi Chuxing, both shareholders in Grab.
​
The new money will go toward cementing Grab's leading position in Southeast Asia and developing its proprietary mobile payment platform, called GrabPay. The investment will go to research and development as well.
​
With support from SoftBank and Didi, "Grab will achieve an unassailable market lead in ride-sharing and build on this to make GrabPay the payment solution of choice for Southeast Asia," Grab CEO Anthony Tan said in the press release. [Read more in EN]
WEYLAND TECH INC. SOURCES STRATEGIC INVESTMENT FOR EXPANSION INTO INDONESIA
​
Weyland Tech Inc., a provider of mobile business applications, announced today that the Company's partner in Indonesia, TMC Prime Pte. Ltd, has signed an agreement to provide a stored-value 'top-up' application aimed at the 120 million adults living without access to traditional banking facilities.
​
TMC will commit to fund up to $10 million USD over a period of one year via direct investments into Weyland Tech.
​
The funds are intended to be used for expansion and pilot programs aimed at exploiting the huge potential in the rapidly expanding Indonesian mobile commerce (m-commerce) market. [Read more in EN]